Spectra CCC - Occasion taille M PTV 95-105
La voile de compétition CCC de Flow Paragliders,  La Spectra est notre parapente CIVL Competition Class, connu sous le nom de CCC. La conception de la Spectra fait le pont entre la simple sophistication et l'adoption de concepts novateurs. La Spectra est réfléchis afin de minimiser la complexité, car elle entraîne généralement un surcroît de poids. contrôlée du jour lors de la vente
La Spectra est notre parapente CIVL Competition Class, connu sous le nom de CCC. La conception de la Spectra fait le pont entre la simple sophistication et l'adoption de concepts novateurs. La Spectra est réfléchis afin de minimiser la complexité, car elle entraîne généralement un surcroît de poids. Flow s'est concentrés sur les domaines clés et ils ont perfectionné ces éléments pour améliorer les performances sans compromettre la sécurité.
Cela a abouti à un parapente qui se déforme moins en turbulence, il convertit la portance de manière plus efficace. Celle voile offre moins de distorsion en vol et lorsque l'incidence est modifiée la Spectra présente une traînée parasite réduite.
No customer reviews for the moment.
12 other products in the same category:
Le SYS'Alti est un alti-vario avec G-mètre.
Idéal pour débuter.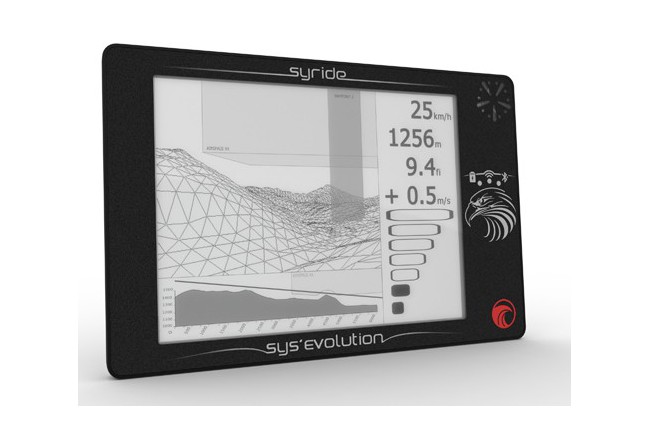 L'instrument ultime pour voler en sécurité, faire de la compétition et battre des records.
Le SYS'One est un micro vario sonore et visuel. Indispensable en rando ou en voyage.
Contrôlez votre parapente annuellement pour vérifier son état et ses qualités de vol.
Le SYS'Nav possède en plus toutes les fonctions de navigation et les espaces aériens.
Le SYS'GPS est un alti-vario-GPS avec G-mètre.
Parfait pour le vol loisir.